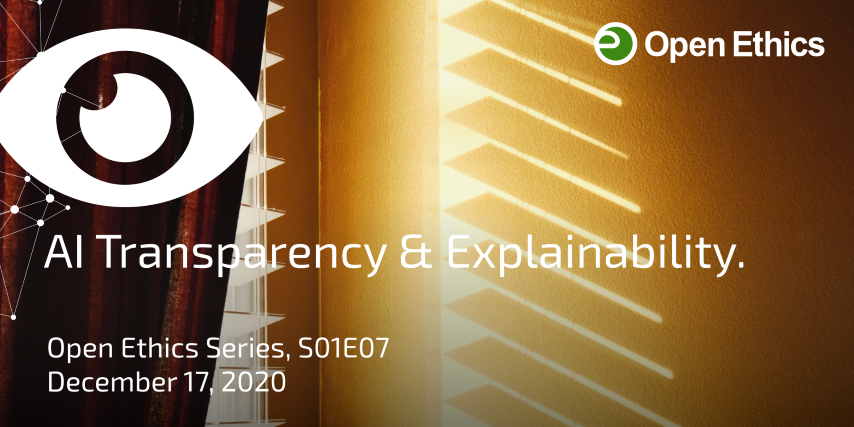 On 17th of December 2020, 5PM UTC I am hosting OpenEthicsSeries, S01E07 "AI Transparency & Explainability".
The webinar is open for everyone to participate. Register for free using this link.
This is the list of topics around which we will be structuring the panel discussion:
Transparency as a product design requirement. How to develop specs for transparency?
Open Ethics Transparency and Explainability Protocols. How to make standards enforceable?
Zero-knowledge proofs, "ethical" behavior, and implications for transparency.
Explainability as a culture. How to develop it?
Explainable Artificial Intelligence (XAI) and regulatory requirements.